ATHENS Program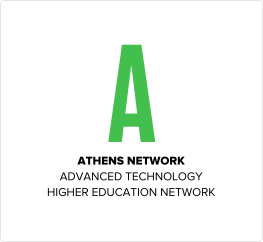 The ATHENS programme is aimed at carrying out intensive specialization courses in the network universities
The courses take place twice a year, in March and November. Applications should be submitted at the ATHENS application webpage and on a form created by NMCI for this purpose.
The costs referenced on the program website are an estimate and include:
Housing costs
Meals
Social and cultural "European Dimension" activities
No charge is made to students to follow a course. However, accommodation, meals and European Dimension activities are the responsibility of the participants. Air travel costs are not included in the estimate.
Before applying please read the general rules (124k)
Network Universities:
Agroparistech, France
Arts Et Métiers Paristech, France
Chimie Paristech, France
Ecole Des Ponts Paristech, France
Ecole Nationale Supérieure De Techniques Avancées, France
Ecole Supérieure De Physique Et De Chimie Industrielles De Paris, France
Institut D'optique Graduate School, France
Mines Paristech, France
Telecom Paristech, France
Technical University Of Wien, Austria
Katholieke Universiteit Leuven, Belgium
Czech Technical University, Czech Republic
Technical University Of Munich, Germany
Aristotle University Of Thessaloniki, Greece
Budapest University Of Technology And Economics, Hungary
Politecnico Di Milano, Italy
Delft University Of Technology, Netherlands
Trondheim Norwegian University Of Science And Technology, Norway
Warsaw University Of Technology, Poland
Instituto Superior Técnico, Portugal
University Politechnica Of Bucarest, Romenia
Universidad Politecnica De Madrid, Spain
Istanbul Technical University, Turkey
Courses
The ATHENS week permits participants from different institutions to take short courses of a high scientific level and to mix with students of different nationalities and backgrounds. About 60 courses are offered at each ATHENS Session and cover a wide range of thematic, from engineering to social sciences. The objective is to give students a brief immersion in another European education system.
Cultural Activities
"European dimension" activities are organized to complement the course a student follows. The purpose is to permit ATHENS students to better know the course organizing institution, as well as the European city where the course is held. Of special importance is the possibility to mix with students of different nationalities and backgrounds during these activities.
Cultural activities are an integral part of an ATHENS Session; participation is thus mandatory.
Travel
Travel costs, by bus, train or flights from one institution to another vary tremendously.
Housing
Some institutions organizing courses will make the necessary housing arrangements for participating students who desire lodging during a Session (please complete the questions concerning this item on the ATHENS application form). Housing and living costs will be kept to a minimum. As a result, students requesting such local housing, must expect to find very "simple" forms of lodging. Once reservations have been made for students in local housing, these reservations cannot be changed except for major reasons.
Other institutions give students a list of possible lodgings and the reservations are the students' responsibility.
Once you are accepted to a course, follow the institution's instructions on housing.
Contacts
Tel: + 351 218 417 554