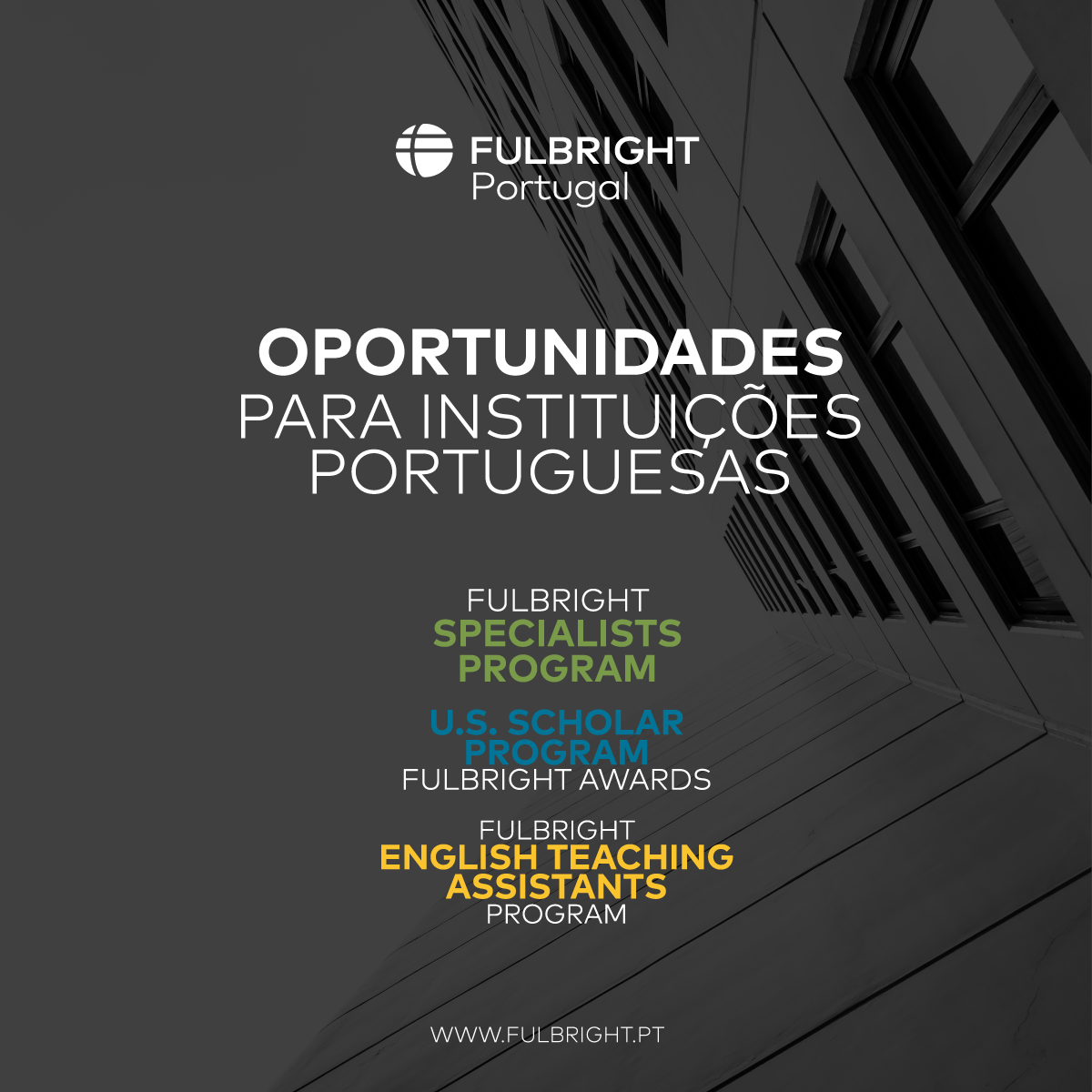 Fullbright Portugal- opportunities
The Fulbright Portugal Program is pleased to announce opportunities for Portuguese institutions to host English Language Teachers, Specialists and Assistants.
The deadline for applications is November 30, 2021.
Fulbright Specialists Program
Fulbright U.S. Scholar Program – Fulbright Awards
Fulbright English Teaching Assistant Program
For more information please click here.
Categories