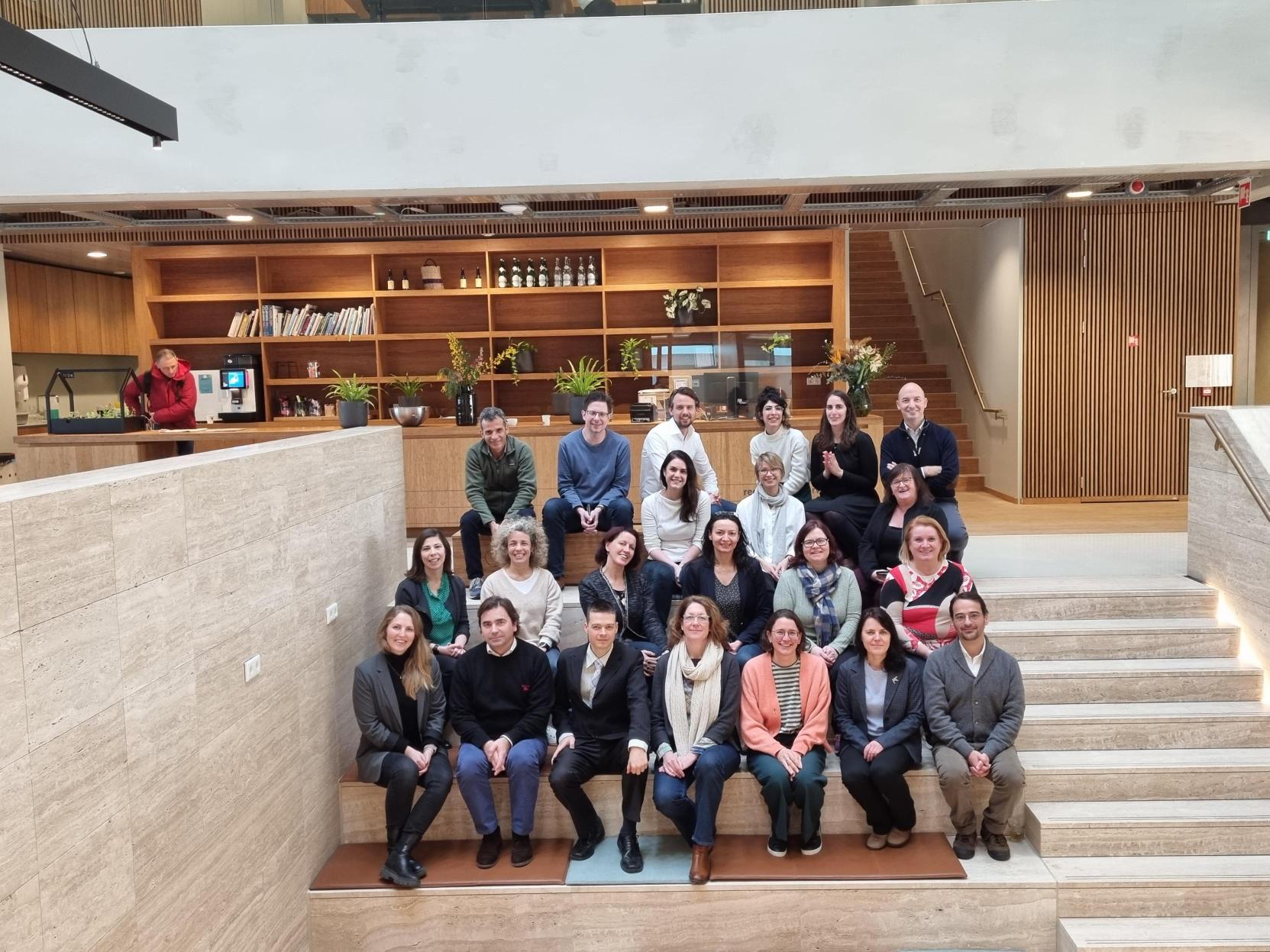 Accelerate Future HEI
New project launches to accelerate the future potential of Higher Education institutions…
Instituto Superior Técnico is delighted to be part of the new research and innovation project: Accelerate Future HEI.
Hosted by the lead partner, University Industry Innovation Network (UIIN), the ambitious project brings together 12 European partners to develop and implement acceleration services, but also to provide key learnings and policy recommendations to support the acceleration of entrepreneurial and innovative HEIs across Europe.
The project intends to provide benefits beyond its life, through expert coaching, training, and network peer learning.
Accelerate Future HEI is funded under the Horizon Europe programme, the EU's key funding programme for research and innovation.
Find out more about UIIN's other research projects
👉 https://lnkd.in/dKXPMxXa
Georgeta (Vidican) Auktor, Ph.D.
Kathrin Albrecht
Samantha Carty
Juan D. López-Arquillo
Eduardo Leite
Nuno Marques de Almeida
Katrien Vandael
Agita Šmitiņa
Iveta Putniņa
Diana Andone
Adam Soreg
Jose Tummers
Orla Casey
Ana Pipio
Sarah Jaber
Rimante Rusaite
Arno Meerman
#entrepreneurialuniversities #innovation #monitoring #evaluation #impactworkshops #innovationecosystem #horizoneurope #tecnicolisboa #highereducation
Categories