Applications for the ATHENS programme – November 2017 Session
The upcoming session of the ATHENS programme will take place from 11 to 18 November 2017.
Applications are open from July 3 to October 1 and should be submitted on-line at the ATHENS application webpage.
The applicants are required to submit the application and the commitment forms duly signed at NMCI until October 2.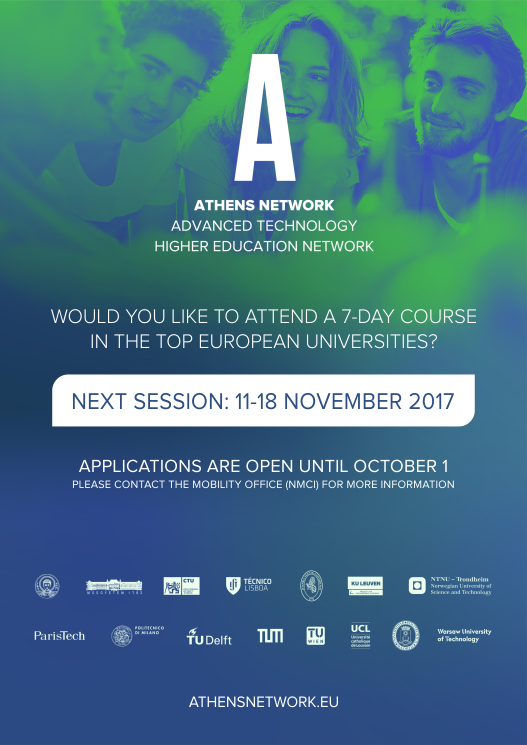 Categories