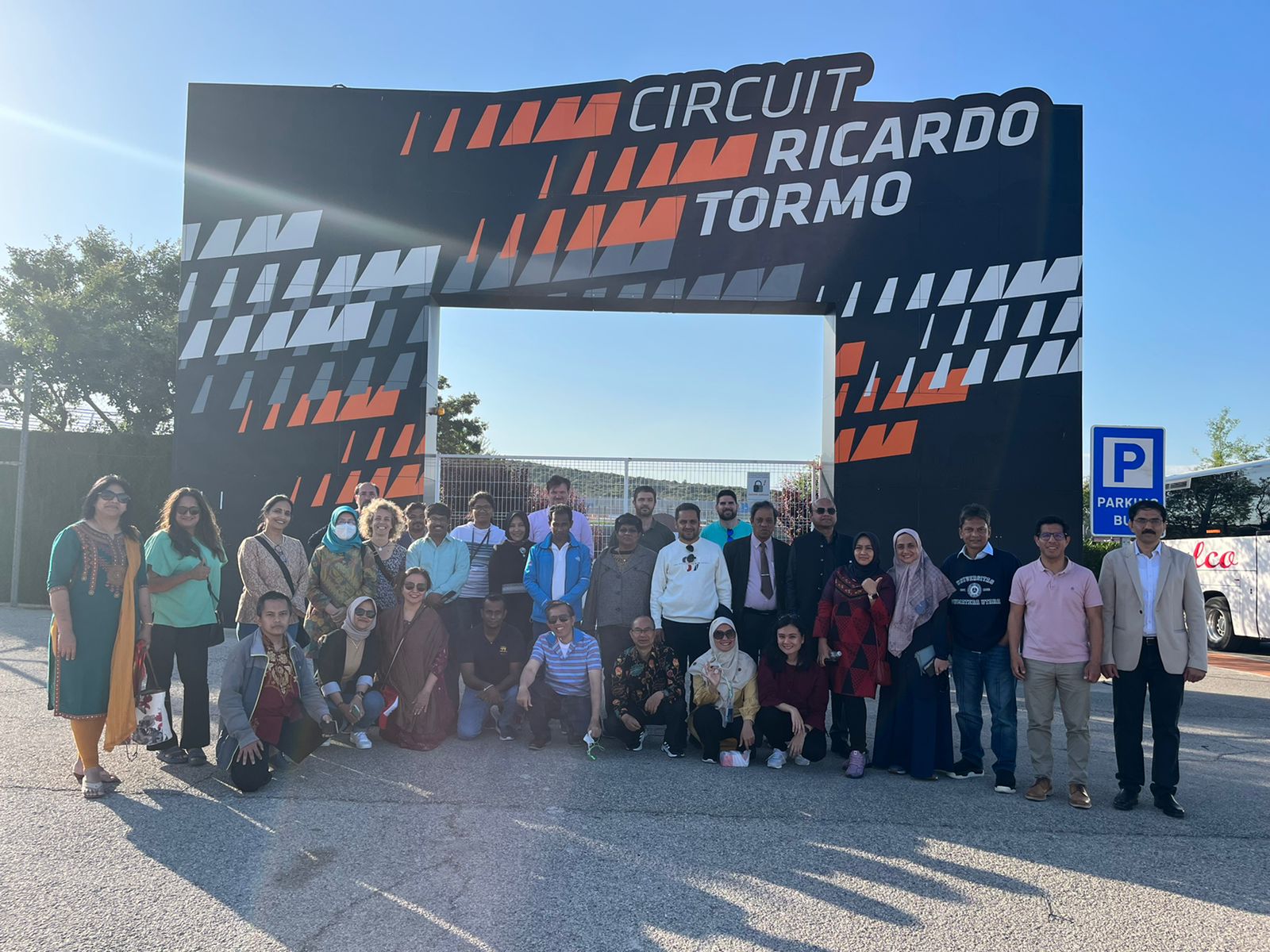 Erasmus SPIRIT Project meeting@Valencia
ERASMUS+ program: "Sport and physical education as a vehicle for Inclusion and Recognition in India, Indonesia and Sri Lanka / SPIRIT"
Técnico Lisboa was represented by Ana Pipio, International Relations Office Coordinator, at the meeting that took place in Valencia/Spain in May 2022.
The project tries to address two existing problems in the 3 partner countries involved (Sri Lanka, India and Indonesia): 1. Growing chronic noncommunicable diseases (NCDs) have emerged as a huge global health problem in low- and middle-income countries. The magnitude of the rise of NCDs is particularly visible in Southeast Asia where limited resources have been used to address this rising epidemic. 2. Around the world, young people need free time, space and fellowship to enjoy sport and play. While the need for the activities of sport is global in scope, the ability to be included often is not.
This program will be developed with capacity building trainings on sports and nutrition education. This training activity will be guided directly by resource persons from European partners, namely The University of Nicosia (Cyprus), Universitat Politècnica De Valencia (Spain), and Universidade De Lisboa (Portugal).
In order to compensate for the time loss due to covid, TT4 (train-the-trainer) sessions were in Valencia on Sport Management,  so that more teachers and specialists can benefit from the train-the-trainer sessions.
The welcome ceremony took place at Assembly Hall of the Escuela Técnica Superior de Ingeniería del Diseño ETSID, where the Director of International Relations Dr. Nuria Llobregat introduced the Universidad Politécnica de Valencia and then together with Dr. Cesar Irribarren (Director of the Sports Area) they made a campus visit.
From Lisbon University,Técnico Lisboa (Ana Pipio) and FMH (Prof. António Rosado)  were present at this meeting.
More information
Categories