September – International Mobility Applications
Selection Process – Finished
The process of selection of outgoing mobility is finished. We will soon publish information regarding the January 2032 application period.
Applications are Closed!
Applications ended on the 10th of October and were intended for students who wish to carry out their mobility for Studies in the second semester year of 2022/2023.
Eligibility Criteria (September 2022)
1st cycle students (Undergraduate) – students enrolled in the 3rd year interested in undertaking their mobility during the 2nd semester of the same academic year.
2nd Cycle Degree Students (Masters) – 1st year undergraduate students interested in studying in the 2nd semester of the same academic year.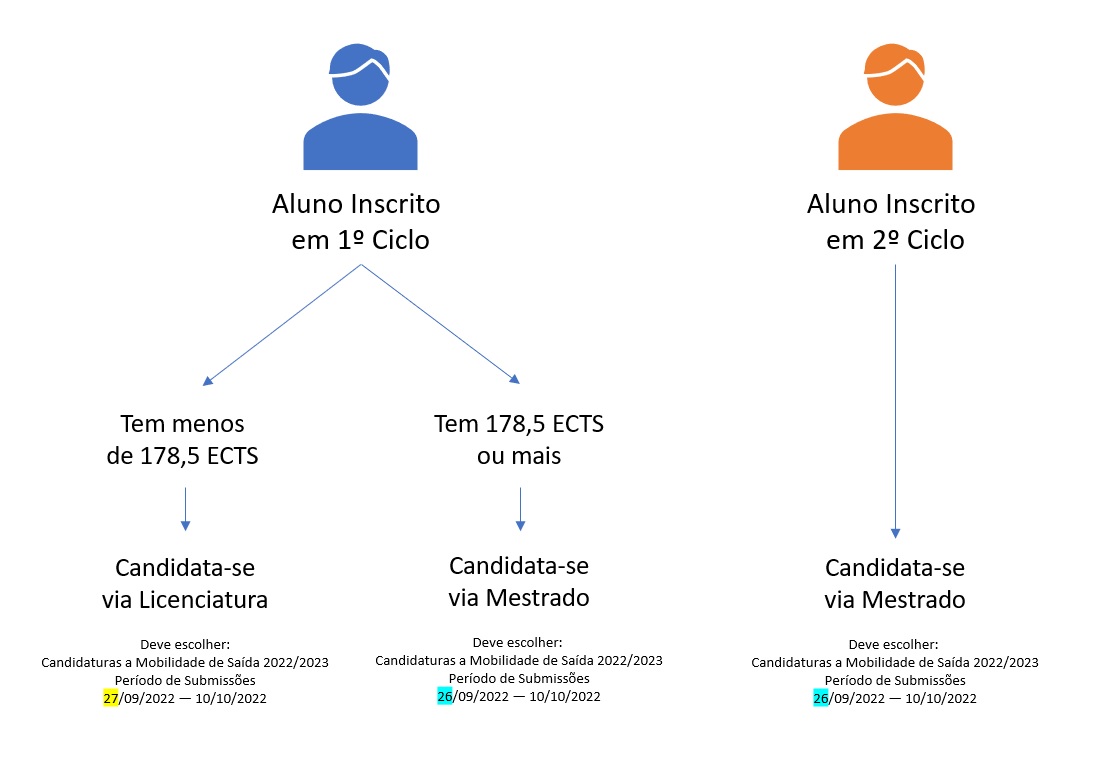 According to superior decision, students in transitional situation (continuity regime) with more than 178.5 ECTS, even if enrolled in 1st Cycle, should apply via "Exit Mobility Applications 2022/2023 – Submission Period 26/09/2022 – 10/10/2022".
Relevant Documents
Students should consult not only the General Information Guide but also the document regarding the agreements available for this application period.
General Information – Here!
Available Agreements
– The number of places available per agreement is not disclosed so as not to condition students' choices.
– In 1st Cycle mobilities classes may be taught in the host university language.