IAESTE Programme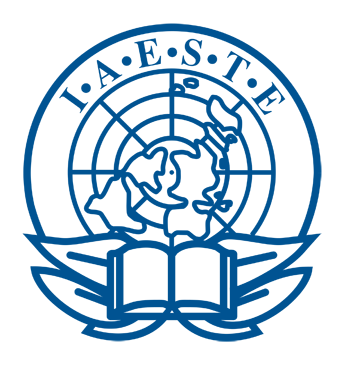 General Information
IAESTE (International Association for the Exchange of Students for Technical Experience) is an international non-profit organization, founded in 1948, whose aim is to promote the mobility of students through paid internships, allowing them to develop skills in their area of training and gain professional experience, as well as broaden their intercultural skills.
Goals and Mission
To give the opportunity to Higher Education students to acquire relevant technical and professional experience in their field of study.
To provide employers with highly qualified and motivated interns.
To promote tolerance and international cooperation, as well as trust between students, academic institutions, employers and the community at large.
To be a source of cultural enrichment, both for the trainees and the communities in which they will be integrated.
To operate independently of origin, ethnicity, gender, culture, religious or political beliefs, special need, sexual orientation, gender identity or expression.
Applications
To learn more about IAESTE and to check the available internships, students should consult the IAESTE International Website.

If you wish to apply, students should opt for the Non Member Country system. If you have any questions, please contact IAESTE A.s.b.l directly at outgoing.global@iaeste.org.
Testimonials
Joana | Internship in Macao | Chemical Engineering
IAESTE gave me the opportunity to open horizons in my academic life and to work with professionals that helped me to develop my professional skills. More than a work experience, it was also a social experience and a social skills development experience. For this, I thank all the IAESTE interns who shared this wonderful adventure with me.
Rita | Internship in Palestine | Civil Engineering
Through IAESTE I not only had the opportunity to receive technical learning in the practice of civil engineering in a foreign country (Palestine) but I was also offered the possibility to visit a unique and authentic country culturally and aesthetically. In the internship I learned a lot and was provided with all the tools and opportunities to get me started in the day-to-day life of a civil engineer: its challenges and tasks. In cultural terms this also proved to be an extremely enriching experience. I had the opportunity to meet fantastic people and places and was always welcomed with a smile and an Arabic coffee in hand!!!
Mariana | Internship in the United Kingdom | Biology
My decision to apply for an IAESTE internship was made at the last minute, but I am very happy that I decided this way. I had the opportunity to work in a small research group in Cardiff, in the field of Biology and I believe that I have never learned so much as in those 8 weeks I was there! (…) I also had the pleasure of meeting other trainees from different countries, cultures and traditions and sharing wonderful moments with them. This was an experience that allowed me to grow professionally and also as a person. I thank the whole IAESTE team for this incredible experience.
José | Internship in Tunisia | Computer Science and Engineering
(…) In the internship, the tasks were simple. From making changes to the website and trying to increase the visibility of the company, creating and boosting a Facebook and LinkedIn account as well. The work rhythm there is calm and not exactly the most efficient, but things get done. I worked only in the morning, having all afternoons free, allowing me to explore a bit of Tunis every day. Going to the Medina, Habib Bourguiba Avenue and so many other places. Also during my stay there, IAESTE Tunisia organized a 5-day trip to the desert with all the interns and the volunteers. It allowed me to get to know other places, new foods, new environments, new customs, and to make great friendships. Some habits and dogmas are still very deeply rooted in the population, especially when it comes to religion. However, I never saw any case of extremism and tolerance and friendliness reigns.